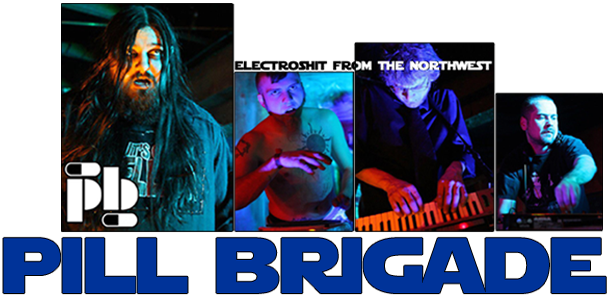 Drone Strike in Portland - Sat 3/30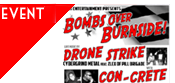 Professor Zlex of Pill Brigade has teamed up with a metal-as-fuck guitarist (Brady) to form the ultimate side-project, a cybergrind powerhouse known as >Drone Strike. Joining N.W. hip-hop legend Con-Crete and resident DJ HazMatt aka Statutory Ray in a one-date departure to The Matador in Portland, OR on Saturday, March 30th... (read more)
Drone Strike in Seattle - Mon 2/25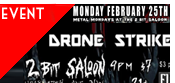 The guys in Pill Brigade are taking various breaks to tour with side projects and finish up some brand-new PB for 'dat ass.' Frontman/mastermind Prof. Zlex has teamed up with his buddy Brady to bring you a two-piece, guitar-driven industrial metal "cybergrind" project appropriately called Drone Strike... (read more)
Pill Brigade - Monsters!!!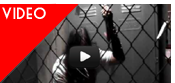 Those spooky punk-rock electroshit dudes in Pill Brigade have done it once again, this time releasing a kick-ass horror-themed music video for their song 'Monsters'. This was filmed last year at the Fear Asylum Haunt, and is available in high-quality CD format on the 2012 1HRx Prescription Refill... (read more)
Get Your Prescription Refilled!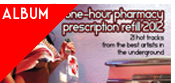 Arguably one of the best collections of multi-genre Northwest-area music ever put together, the 2012 Prescription Refill CD features a wide range of musical styles, including dubstep from >Vert Sin, hip-hop from Public Drunken Sex (P.D.S.), K-Dizzy, Illicit Minds, Proper Respect and Statutory Ray, electro-industrial from Pill Brigade... (read more)
*
Pill Brigade on Facebook
*
Pill Brigade on Twitter
*
Drone Strike on Facebook