You Can't Do That on a Stripper Pole 2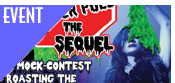 Everyone in the Portland strip club scene is familiar with the contests and pageants that go down on a regular basis, but only One-Hour Pharmacy (1HRx) can give you the raw, un-cut, over-the-top entertainment that you won't see anywhere else. Because last year's You Can't Do That on a Stripper Pole pageant was such a success... (read more)

Mar. 20, 2014

Skinny Puppy vs. The Pentagon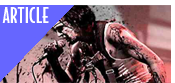 Industrial rock legends Skinny Puppy are feeling the bitter taste of unintentional irony upong learning that their gritty, hard-to-digest music is being used as a method of torture at Guantanamo Bay. Sure, the band's entire lyrical catalog is essentially a buffet of anti-government, anti-war, anti-torture and anti-imprisonment themes... (read more)
Feb. 22, 2014

Chris Garcia Live in Humboldt!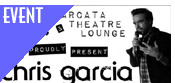 Chris Garcia is a comic on the rise from the Bay Area and Los Angeles, described by Robin Williams as "fearless, funny and straight from the heart." Recently having been featured on This American Life, Garcia's stand-up is more than fitting for the Northwest crowd, and he will be performing live with Josh Androsky, Clare O'Kane and Ray McMillin... (read more)
Feb. 17, 2014

Stevie Stone, P.D.S. Tonight in Portland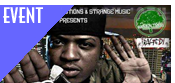 Are you out and about in Portland, OR on this beautiful evening? Looking for something awesome to do that doesn't involve donuts or hipsters? Well, our friends and yours, Public Drunken Sex, are taking over the Analog Cafe alongside Tragedy503 and many more, for the one and only Stevie Stone of Strange Music... (read more)

Feb. 16, 2014

Metal Monday at 2-Bit w/ Pill Brigade
Hey Seattle, your Monday just got much more brutal! Head on down to the 2 Bit Saloon this week for Metal Monday, and you will catch a face full of metal (and metal-inspired) acts, including industrial legends Pill Brigade with Test & Control, plus baby-eating hip-hopper Con-Crete, all for less than the price of a value meal... (read more)
Jan. 12, 2014

Lonnie Bruhn w/ PDXers in Humboldt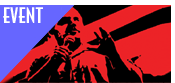 Savage Henry Independent Times is bringing three Portland-area comics to Arcata, CA... hakuna matada n' stuff. Portland class acts Lauryn Petrie and Jonas Barnes (joined by Humboldt's own Dr. Foxmeat) will be supporting the legendary, outspoken, one-of-a-kind storyteller and comic Lonnie Bruhn... (read more)
Jan. 08, 2014

Comedy After Arts Alive This Saturday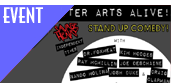 This Saturday, January 4th, Eureka Inn features more Humboldt-area comedy from Savage Henry Independent Times. This time around, Zeke Herrera hosts a lineup featuring 1HRx Entertainment's own Ray McMillin, plus Humboldt-area comics Dr. Foxmeat, Kim Hodges, Joe Deschaine, Nando Molina, Josh Duke and Craig Clapman... (read more)
Jan. 03, 2014

Dual Free Seattle-Area Shows Tonight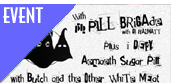 Well, this is pretty cool last-minute news. Seattle-area industrial rockers Pill Brigade are joining up with Portland's DJ HazMatt for not one, but two free shows tonight, in the Kirkland and Kent suburbs of Washington! One is at a record store, and the other is at a bar... did we mention that The Mentors are part of this free lineup?!? Check it... (read more)
Dec. 28, 2013

Welcome Back, Internet!
Well howdy there, folks!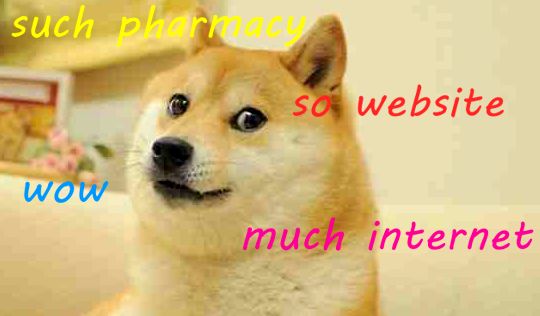 It looks like we finally convinced our web hosting company to accept 1980's-era Bitcoins and, well, hot damn! Our site is back up. Updates, like the one you see here, will be, well, on this page. See how streamlined our logic is? Welcome back!


-1HRx Staff

Dec. 13, 2013